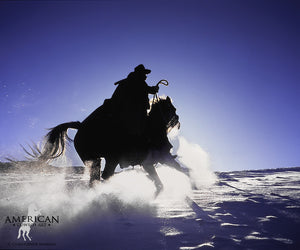 High above Telluride, Colorado, the morning dawned clear and cold. A rider and his horse kick up a cloud of fresh snow as the sun crested the ridge to the east. The sun's first rays striking the snow crystals look like dazzling diamonds.
This image was published as the cover photograph for the book "Colorado Cowboys."
Snowball was captured originally captured on 35 mm transparency film.